After seeing the staging of the most metamodern US presidential inauguration ever back in January, we shouldn't be too surprised that this year we would witness the most metamodern Olympics ever.
Overall, and certainly due to the fact that no live spectators were allowed to attend, we saw an emphasis on the importance of relationships and family. The metamodern quality we have referred to as "life-as-movie" was on display, as organizers had set up webcams in the living rooms of the families and/or community centers in athletes' hometowns, giving a view into their everyday lives as never before—one that contrasts with the staged look and feel of the games themselves. Athletes were shown directly addressing their families and communities by FaceTime or Zoom, and were able to share earnest expressions of love and thankfulness toward the actual people who have been their supports. The TV audience watched the 'movie' of the families who were both watching and participating in the 'movie' that was the performance of the Olympic event.

Several times, statements of good will over competition were aired, e.g. during the closing ceremony by Dwayne Johnson, AKA The Rock—himself a symbol of a lovely man with a soft heart and a very hard body: "It's nice to be important, but it's more important to be nice." Also, a new motto trotted out for next Olympics: " Faster, higher, stronger—together".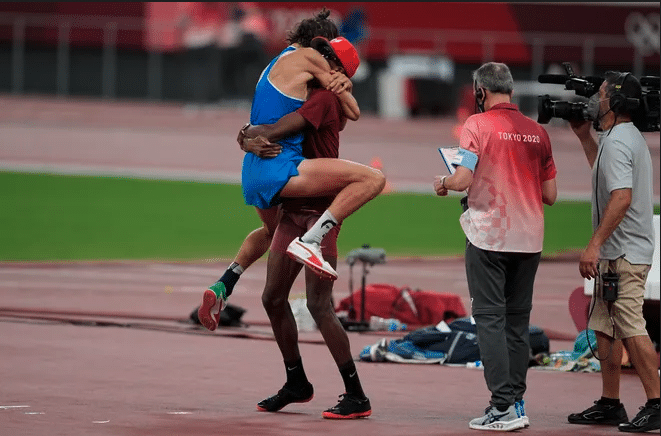 For example, the showcasing of the joy of Italian high jumper, Gianmarco Tamberi and his competitor from Qatar, Mutaz Essa Barshim, who tied in the height of their jumps and were given the choice of whether to share the gold medal or to have a "jump off" to determine one winner. Their on-the-spot, non-verbal agreement to share what is usually a singular glory, as well as their jubilation in doing so, was clearly used to elevate the moment.
Expressions of over-the-top emotion at sporting events are nothing new, but this year, the scenes that garnered a lot of attention had to do with hugs and supportiveness. It seemed to me that the interviews after the competitions in this Olympics especially emphasized the affective realm: "how do you feel right now…?" was asked over and over. As if we didn't so much want to know about their national allegiances, nor how they added to the medal count, and not even so much about their training, hardships and sacrifices, but rather, let us know you by your feelings—right now.
Also, skateboarding, appearing for the first time as a set of Olympic events, was a veritable showcase of a metamodern sporting aesthetic: the highlighting of the youth and the friendship of the skaters, seen picking each other up after falls; competitors hoisting their opponents on their shoulders, no matter the country; individuality made possible because of the non-form-fitting "mostly gender-neutral skate uniforms [that] allow for lots of customization: a tucked-in tee here, a backwards cap there, and seemingly total freedom over footwear and boards." (Of Course the Olympic Skateboarding Uniforms Are Cool)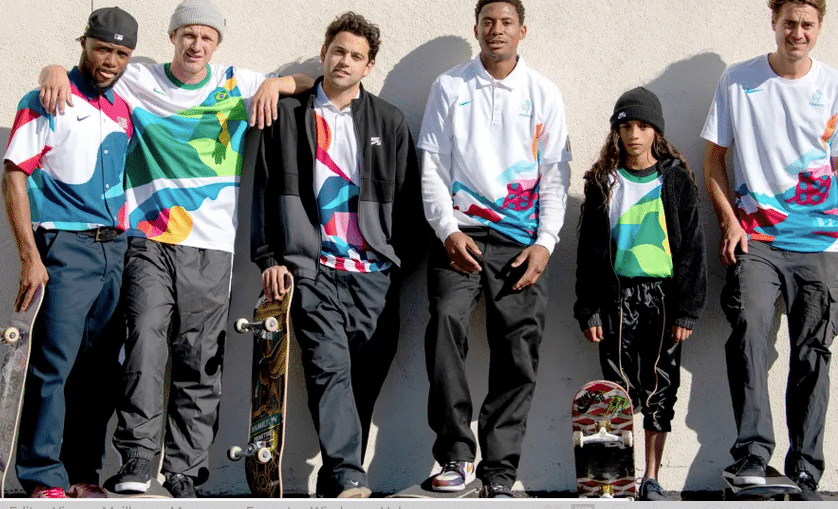 Unlike a lot of sports uniforms, the skateboarders' clothes matched the ethos of "you do you." Overstating it only a little—and taking nothing from the athleticism and courage shown by the participants—Extreme Feel-Goodyness was the sport, with a skateboarding competition as its vehicle.
Such shifting of narratives occurred in real time as Simone Biles, hyped up beyond belief leading up to the games as the GOAT (greatest of all time) female gymnast, shocked everyone when she had a mental health "moment." This seemed to be partly due to the pressure of perceiving "the weight of the world" on her shoulders, and partly due to what gymnasts apparently refer to as "the twisties" (something that even though seriously disconcerting, gets a kind of cute name), in which she didn't feel confident in her orientation in space while practicing the uniquely dangerous aerial skills she has become known for and was expected to perform. We had already been counting up her expected medals when she quietly left the arena, returning later to announce that it wasn't going to happen. The following days, she ended up electing to forego most of the competition's events—including those she was all-but-certain to sweep.
There was then an interesting tipping point when commentators had to refashion their pet narrative of we've already forecast our winner, so all there is to do is let her wow us with our own self-satisfaction and sense of ownership that this done-deal champion is 'ours.' The commentators floundered. Some spent time repeating that the situation of Biles withdrawing was "unprecedented," while others (notably Nastia Liukin, 2008 Olympics all-around gold medalist), positioned themselves decisively behind Biles' decision. The narrative shifted from othering or depersonalizing of Simone the GOAT as "unreal" or "superhuman" in her abilities, to being about understanding the very real aspects of this human being: the behind-the-scenes stress and toll—both physically and mentally—and the heroism of taking care of oneself. Reflecting the corrosive aspect of the narrative that's been in place long before the team arrived in Tokyo, US gymnast Laurie Hernandez said, "There is so much pressure on this woman to go out there and dominate, to win the US medals, and at the end of the day she's a human being and … whether or not there is an issue [with her mental health] I'm really proud of her."

At least two US gymnasts were recorded after they completed their event saying, "I did this for myself" which is an odd thing to hear during a competition that is generally geared toward the patriotism and national pride motifs. The subtext: We're letting the public know that we are not here acting solely as "symbols of greatness" who should sacrifice ourselves for our country's medaling effort. We're here to satisfy our own selves as well. (Remember the drama surrounding Kerri Strug in 1996, the gymnast who "bravely overcame her pain" to vault on a freshly sprained ankle because the expectation of team gold was hanging on her shoulders? I don't think that scenario would have played out the same at this year's Olympics.)

That there was room for this kind of self-care statement reflects a metamodern shift to protection of individual interiority (as Dember has written), and it reflects the complex of layered identities that have become normative especially in Generations Y and Z, the digital natives, as I have written elsewhere. Far from indicating selfishness, these athletes took a stand that they not be regarded as some kind of juggernaut, nor as automatons; and that any failure to bring their peak performance in the exact moment the spotlight of the biggest world stage is upon them also not define them, but rather show up as a component of their humanity and their complex relationship to their sport. The background question then becomes, what if I'm great and strong as a professional athlete sometimes, and am also allowed to be vulnerable and really flawed and human up here? Can I still have your attention and love? Or will you relentlessly show replays of my one biggest triumph or my biggest failing, until that bit of tape shrouded in your chosen narrative is what's left of me?
It was a moving stand against the one-way eyeball that is the narrative-making machine of the professional sports industry that Simone returned and stayed out on the floor even after deciding not to compete. Even though, by standard definitions, she massively failed herself, her team, and the medal count, as never before, she wasn't going to be shamed or banished as broken. She asked for her teammates' understanding as they bewilderedly recalibrated the events each gymnast would suddenly be asked to cover, then took her place alongside the team, now as their cheerleader, making her hobbled state only one of the operative narratives instead of the sole story. As was later reflected by commentator Mike Tirico, "the open conversation she began on mental health has already opened the doors for many others to share their hurts. And that may impact future generations far more than her world renowned performances."

Even prior to Biles helping introduce us to the twisties, the conversation about mental health and stress in athletics was in the air, forwarded by über-decorated former Olympian, Michael Phelps who was featured in interviews and in commercials talking about the need to normalize mental health issues. Athletes should not only feel that help is available but also can be role models in showing that it is OK to ask for this kind of support. (Tennis player Naomi Osaka brought this conversation front and center earlier this summer when she pulled out of the French Open, in which she was a heavy favorite to win, rather than be forced to do the daily press conferences that she flatly admitted gave her massive anxiety.)
Turning to metamodern aesthetic choices that were in clear view throughout the games in highlighted fashions and in the closing ceremony's choreography…
One dramatic piece in the closing ceremony featured a young woman on a BMX (those tiny bikes), galvanizing a group of riders, ala those exuberant save-the-world youth in TV's Stranger Things, toward some unspecified and semi-urgent goal. The feeling of a gathering of forces — a kind of mass David meets Goliath — included a nod to the proto-metamodern film ET with its iconic image of the silhouetted boy on the bike in mid-air; though this time a girl. The overarching themes seemed to echo metamodern sensibilities of the fierce audacity of youth, strength in numbers, the tiny as epic.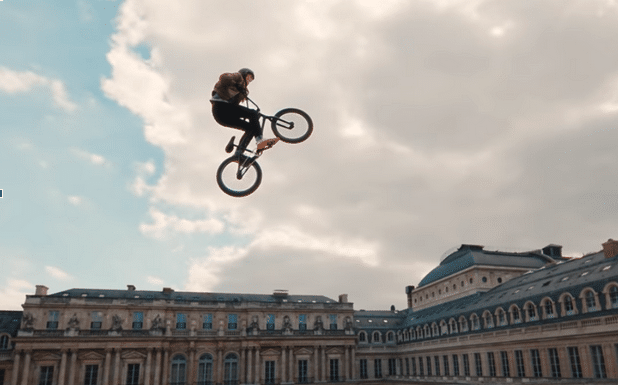 Another dramatic piece featured a small group of one adult and about 7 kids, whose noteworthiness came in their startlingly overt simplicity. In an arena where glitter and spandex and other technical fabrics are de rigueur, these individuals were wildly unfestooned and so basic that you'd have to call it normcore. Performing a prop-free, completely non-technical presentation, they moved little, said nothing; mainly just expressing wonder on their faces.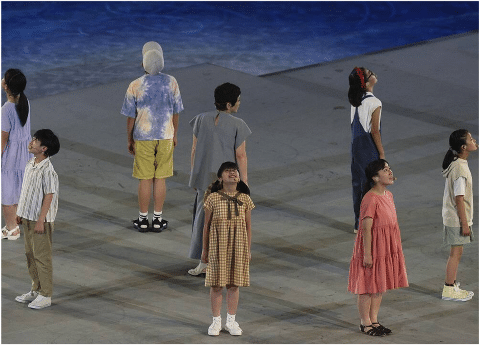 Also, the Olympic flag handover ceremony included the playing of the French national anthem, part of which was performed by a French astronaut playing saxophone from outer space—and as we've commented before, astronauts are sort of inherently metamodern!
Metamodernism's encouragement of uniqueness, of the quirky, and its forwarding of general acceptance of the oddball showed in this Olympics in the many and different hair colorings, styles and habits on display, as against the usual, expected quashing of individuality via the required team uniform. Johnny Weir, commentator and former Olympic figure skater brought a consciously ambiguously gendered affect as he rocked his retinue of outfits, bringing more of the non-standard to a major sports event.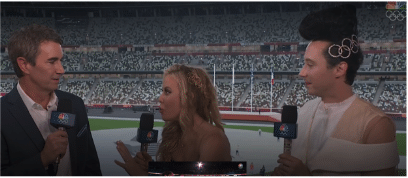 Weir's unabashed sense of personal style became a talking point back in the 2006 and 2010 Olympics, and perhaps also helped launch a greater acceptance of creativity in the visual component of athletic expression. His courageous gender bending may also have affected the conversation around the institutionalized sexualization of women that occurs via the sports that require skimpy uniforms (whereas, in the same sport—e.g. beach volleyball—a male competitor is not required to show so much skin), now being challenged as never before. It was ironically seen as kind of outlandish, for example, for the German gymnastics team to choose to compete in full body unitards this year, versus the usual butt-cheek pinching leotard.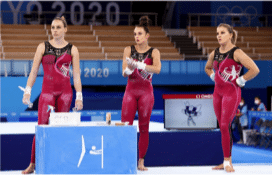 Overall, the metamodern quirky was specifically displayed in this Olympics. Gold medalist diver Tom Daley was shown using his bench time between competitions to knit with a frenzy. As reported, "the 27-year-old was spotted knitting a purple dog jumper in the stands as he cheered on the female divers."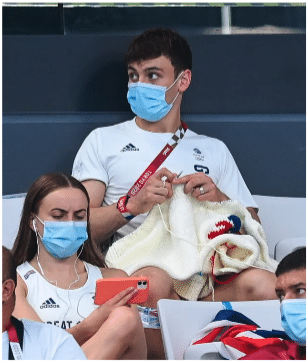 Finally, commercials during the Olympics reflected metamodern and digimodern aesthetics, such as one for Caesar's Sportsbook App featuring the metamodern sentiment of sharing of power and greatness, while also not denying the gloriousness of an occasion. Their slogan seemed to encapsulate the shift toward a metamodern ethos: "We are all Caesars!!!"